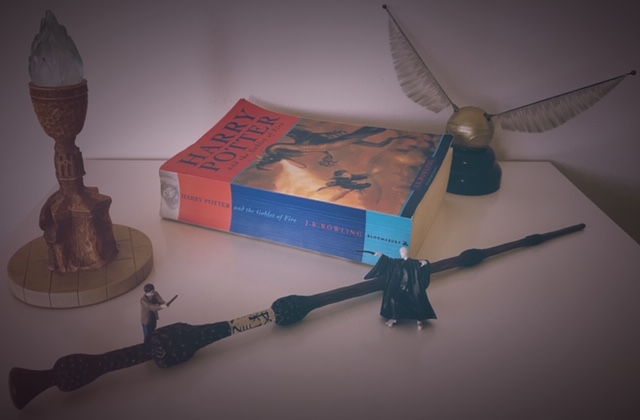 01 Aug

Book club – Harry Potter and the Goblet of fire

Yesterday was Queen Rowling and Harry Potter's birthday so what better book than to pick one from one of the greatest series of all time.

I've decided to go with Goblet of Fire as its meatier, the first three can be knocked out in one rainy afternoon.

I'll do a little synopsis for those of you that may not have read the Harry Potter series (although it seems pointless to write that because are you even real if you haven't read Haz Potz?)

The story starts fifty years before the present day with the mysterious deaths of the Riddle family. The village are quick to lay blame with their introverted groundsman, Frank Bryce but he was declared innocent. He still tends the ground of the depleted Riddle residence and one night he sees a light flickering and like an idiot goes to investigate so you can kind of guess what happens there.

Harry gets taken to the Quidditch World Cup and the Death eaters come along and just ruin everyone's fun like the twats that they are and the Dark Mark forms in the sky. You know that ain't good, you know that this book is taking a turn. It is the start of the end.

Hogwarts is the host to the Tri-Wizard tournament- an event which tries the greatest of Witch and Wizard to their very core. Only wizards or witches of 17 years can apply obviously 14-year-old Harry gets chosen – more of that in the book. Dangerous tasks including dragons and mermaids (I know, right?) ensue and ends in a jaw dropping climax that will have you desperate to read the next book and crying. (Like loads, the end is hardcore).

This book also has THE Dumbledore quote in it that every hardcore Potterhead still gets irate about in the movie version.
"Did you put your name in the Goblet of Fire, Harry?" He asked calmly.
Trust me, the movie ruined this.

So, to refresh your memory on the rules of this book club
You cannot buy this brand new.
You cannot order it online
It must be pre-loved. Borrowing from a person or library is fine.
Hashtag all your pics with #nbgshbc

Join me at the end of the month for a discussion via cyberspace. (Is cyberspace still a phrase?)

Happy Reading Muggles.