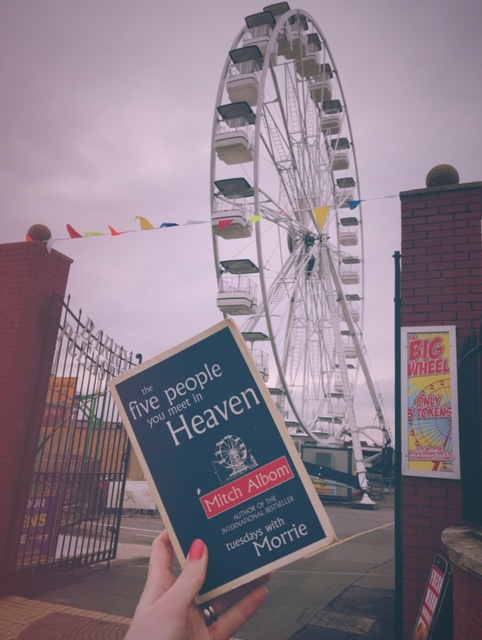 04 May

Book Club – The five people you meet in heaven

To kick start the second-hand book club I have chosen a very special book that completely changed my life. The Five people you meet in Heaven by Mitch Albom. Don't be fooled into thinking this is some sort of religious, self help book it is a beautiful, thought-provoking fictional novel that has nothing to do with religion.

Meet Eddie, a lonely war veteran that is the main protagonist of this story. He will make you love him deeply by the end of this book.

Eddie works at a funfair and he is known to the locals as 'Eddie Maintenance'. It is his job to make the rides safe for everyone and he knows every fixture for every ride. He knows if something isn't right with a ride just by listening to the way it runs. Ruby Pier is as much Eddie's as the actual owners of the park.

The story starts on Eddie's 83rd birthday and with his death. He dies in a tragic accident trying to save a child and the whole book is an exploration of his life. The afterlife is not what Eddie imagines it to be instead it is a place where five people that were somehow involved with Eddie give insight and reason to why they are present in his afterlife.

The first few lines in this book generate the biggest feels you will ever feel – well – It did with me. Honestly, if you make it through this book without dropping one tear then you are made of stone.

Also, if this is what actually happens in the afterlife, I am okay with it.

Remember the rules of this book club.
You cannot buy this brand new
You cannot order it online
It must be pre-loved. Borrowing from a friend or library is fine.
Hashtag all your pics of the book with #nbgshbc

I'm too excited about getting this started.