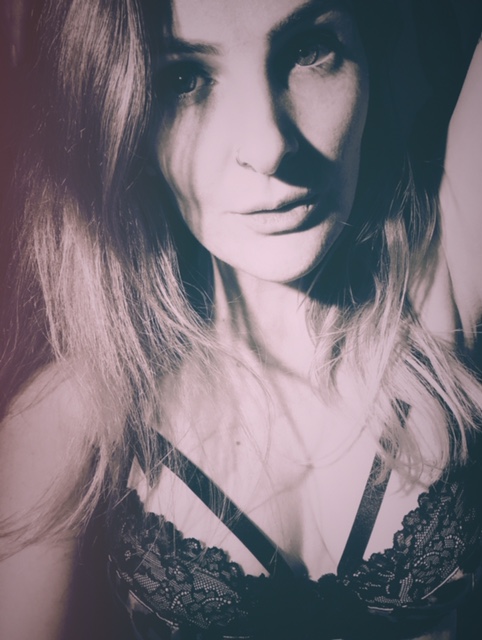 05 Dec

Feelin' Myself

I have made several posts about wondering who the hell I even am. I am pretty comfortable in my skin for most of my time but that's the problem. I am comfortable.
In my secure position of wife and mother I have become complacent with me. I am often sat in scruffs with food stains down me, remnants of yesterdays streaked make up on and often fall asleep.

I spend my life doing motherly and wifely duties just like the 1950s housewife I swore I would never become but that's life, right?

I miss me sometimes. I often lose sight of her in amongst the mountains of washing and monotony of playing taxi and at the start of 2018 I wrote a blog about how I wanted this year to be different.

I have made subtle changes i.e. cutting out meat and a huge amount of dairy, buying a bigger bed to try and help with my insomnia and going out more. I made this website all by myself chucked some money into it to own the domain and now my blogging has gone up a notch and its liberating to do it though I feel it is the thing that gets neglected when life gets in the way.

Through these changes my IBS and my anxiety has improved massively. I have had to push myself into social situations that I would never have done before I went to a party by myself knowing absolutely no-one and I would never have done that a year ago.

The biggest thing I must work on is loving myself. This is a silly issue to have because unless you love yourself how can you let anyone else love you? (Thanks Mamma Ru) There are things I like about myself there are A LOT of things I don't. The number of tweaks I would have if I had the money is longer than any child's Christmas list and it needs to stop.
I am trying to channel my inner Justin Timberlake and bring my sexy back. I am a sexual being and I cannot find or feel it, so I've taken a few steps to try.

1. Turn'd up Fitness
So, Turn'd up. How to describe this fitness class? Right, close your eyes and imagine a dark room with disco lights. Next, play Ginuwine's Pony and imagine loads of people grinding around, loving life, feeling themselves and dry-humping the floor. That's Turn'd up. I took a break from it but went back last night and let go more than I did before. My fingers were in my hair, I grabbed my boobs, felt my butt. I twerked for crying out loud. It was invigorating. It sounds a bit weird but what a way to get fit. To embrace our sexuality and our bodies to the filthiest tunes. Everyone should experience it.

2. Joined a self-love advent challenge on Instagram.
The Self Love Summit's advent challenge is an interesting one. I feel like there will be major ups and downs on this challenge. Day 1 and 2 were easy for me but day 3 we had to list 3 things we loved about ourselves and it took me hours to think of what I actually love about myself. I ended up having major anxiety about posting the picture I took to accompany the 3 things but now I am so glad I bit the bullet and did it. I am racked with self-doubt and although I regularly put photos of myself up, I do not think in any way that my face is nice. There are photos I go I look alright, it'll do and the picture I took was okay but as soon as I whacked a black and white filter on, it went from alright to stonking. I am embracing that. I looked good in it and there is no shame and no conceitedness in this statement. I know I don't look like that all the time I'm okay with that.

It is Day 5 today and we need to list what we are grateful for and I don't think I can condense it down enough. It is the one thing I never struggle to feel. I am so very, very grateful every single day of my life for something if not multiple things.

Usually when I see challenges on insta I eyeroll for days, but it just clicked with me. December is always the most stressful month for me being completely skint and getting stressed over Christmas I end up comfort eating all the mice pies, am not motivated and basically resemble the gelatinous blob fish.

Not this December Huns, my sassy pants are on, my tits are out on the net and I am gonna feel myself every damn day.