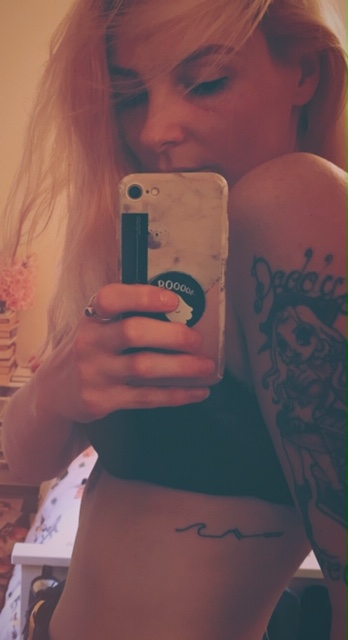 27 Jan

The one moment

When I was nine, I met a boy. He had the cutest curls and this smile that I liked. It made me feel warm and fuzzy which was a weird feeling to have at 9. I don't remember what we did, how we started playing or anything I just remember those two things. The curls and the smile. At 34 my friend still has those curls and that smile.

Andrew and I are best buds for life. He isn't one for affection or declarations of love and he would definitely tell everyone I am at least number 30 on his list of important people but I know really, I'm at least top 15.

He is one of my oldest and dearest of friends. We met at church. Another memory I have of the day I met Andrew was his sister Vicky was probably the most beautiful girl I had ever seen, and she was wearing this purple Laura Ashley dress I really wanted.

Over the years we spent time together as a family. My sister and Andrew's brother Steve started dating. Steve painted a dolphin picture and they took Nat on holiday for a week. I saw Nat and Steve having a snog in our front garden and I told all my friends about it. My brother wanted Vicky to be his girlfriend and carved NT 4 VM in our tree – it never came to fruition. Me and Andrew were boyfriend and girlfriend for about 2 years. I'm not quite sure what that meant at 9 but I carried a school picture of him around and thought it was cool that I had a boyfriend although most of the time we saw each other we didn't actually talk much.

We went camping all together once and Andrew's baby brother, Ben had a Winnie-the-Pooh hooded Babygro on and kept eating grass. My brother ran into a car door and cut his head. My Mum pulled up the bloodied grass, Andrew and I weren't sure why she did that maybe it was so Ben didn't eat my brothers dried blood. I was always in utter awe of his family. They were so close as siblings and his Mum and Dad were strong and in love. My family life had become fragmented and I longed to be what they were

We lost touch for a few years then he joined my school and after being awks for a while we became mates again. We dated on and off a few times. We argued all the time. Andrew is in my Top Three people that like to wind me up for fun and now exactly which buttons to push to do it. I remember when My sister died Andrew didn't know what to say – who does when something like that happens. Its awkward and horrid and I remember I shouted at him a lot. I took my hurt out on him sometimes because I knew I could.

Life has taken us on many different paths. We were at each other's weddings, he's cuddled my new born babies. I cuddled his puppy. We may not see each other a whole heap but we always make time for each other

Then a few months ago something happened that has tied us together even more. Andrew lost his brother Ben. I wouldn't wish that type of loss on my worst enemy so to see one of the people that I love the most go through it has been horrendous. I am so proud of the entire family for their grace and strength and the love they have for each other that is getting them through this tumultuous time. When I lost my sister, no-one had gone through it, no one had heard of young people dying from cardiac arrests I felt so incredibly alone. Being able to help this family that I love just by being able to answer questions they have has been a lovely thing to do. I will always try and help my loved ones in any way I can.

Ben had a tattoo that family and friends have had tattooed on them in his memory. I am not going to pretend that Ben and I were super close because I hate it when people become grief junkies, but I did love him because I love Andrew and I love his family. Ben was awesome and funny and whenever we did spend time together, he was a mate. This tattoo in loss has a different meaning to me. To Ben it was to express his love for the sea, the mountains and the rivers. It became a connection. How different people from different walks of life, from different passions, from different experiences all have one thing in common. Deep love. Deep love for Ben and deep love for his family for making Ben who he was.
Life is hard and short. Every single one of us will experience a loss that is unfair and unjust. In these losses we find solace sharing our experiences with others that feel it too, giving us the relief that we are not alone. That we will get through it. That time will heal us. That we will surf rough waters, that we will have to climb treacherous mountains, but we will always find ourselves on the calm of the river.

If you love someone, tell them. Don't wait.